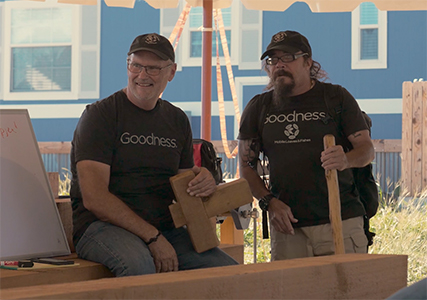 In the throes of our nation's homelessness crisis, a new approach is taking root in Austin, Texas that's questioning our understanding of home. On the surface, Community First! Village is an innovative spectacle of the country's first master planned community of RVs and tiny homes.
But more than this, it is a dramatic new take on the value of human relationships.
Chronicling this story is Take Me Home, a documentary film series paralleling a two-year academic study. The study will be exploring and measuring the effectiveness of the new and unique approach of Community First! Village. The film will track the dramatic stories of the residents coming off the streets, some of them after decades of living rough, as well as journeys of "missional" families who are leaving their comfortable homes and moving into RVs on a quest to find more meaning through a life of fewer things and deeper relationships.
By encountering the real pain, joy, and messiness of life in community, this series will not only humanize the lives of those our society most often ignores, but is bound to inform policy. In the end, every viewer will be challenged to consider what it really means to call a place "home."